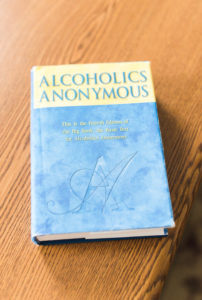 Michael's House is a men's structured sober living facility committed to providing a safe, positive, individually accountable, post-12 Step rehabilitation environment. Guests of Michael's House are given the opportunity to overcome their affliction(s) of alcoholism and drug addiction by way of the 12 Steps of Alcoholics Anonymous. Utilizing this practical program of action, guests are encouraged to positively progress through both personal and spiritual development. Enforcing a strict "zero tolerance" policy towards using, Michael's House also helps foster personal accountability, while emphasizing the importance of fellowship and community.
Michael's House supports Solutions Over Sickness, a public family support group for the loved ones of addicts and alcoholics. Group members will have the opportunity to hear the stories of addicts in recovery, ask questions, and participate in meaningful dialogue. Furthermore, members will have opportunities to participate in the 12 Step experience.
Every Wednesday at 6:30 PM @The Lutheran Church of Redeemer, 60 Forest Park Road, Woburn, MA 01801.